Managing Your Business Goals for 2020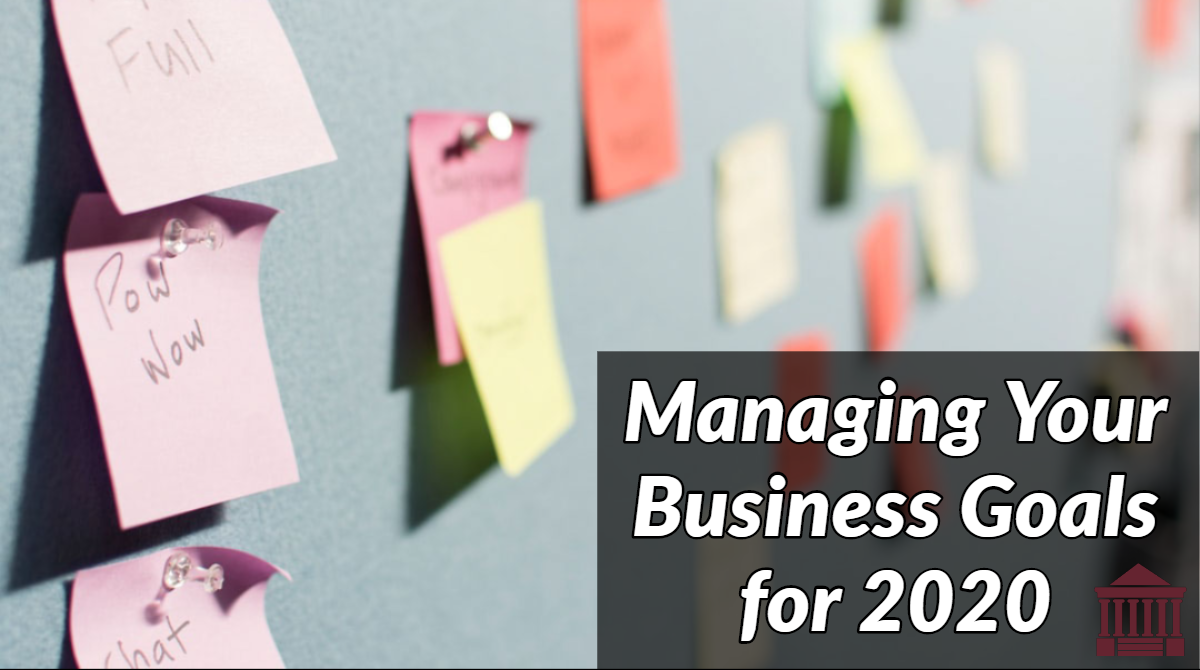 Why You Should Be Scheduling Meetings with Yourself in 2020
As a small business owner, a good portion of your day is probably taken up in meetings. Meetings are important time to connect with others to brainstorm, set goals and review progress. However, you might be missing out on the most important type of meeting—a meeting with yourself. Taking a step back to reflect and work on planning for the future may hold the key to long-term success for your company. Here's how scheduling time to meet with yourself can put you in the best position to be an effective leader.
Break Away from Putting Out Fires
If you find yourself in the constant cycle of putting out fires, it might be time to reevaluate your business planning and execution practices. While some emergencies are inevitable, scheduling a meeting with yourself provides an opportunity to look ahead and prevent disasters before they happen. The simple habit of scheduling a 15-minute meeting with yourself (and sticking to it) every week can make all the difference in outcomes for your clients and employees. Give yourself a few moments to think proactively instead of reactively. You just might be surprised at the positive cultural shift that reverberates throughout your company as a result of anticipating issues before they arise.
Revisit Your Company Mission
It's easy to lose sight of the bigger picture when you're muddling through the day-to-day needs of your business. However, the greater mission you set forth for your company shouldn't get buried in the shuffle. Meeting with yourself should serve as a reminder of the ultimate goals and priorities that you originally set out to achieve. If you find that this no longer fully aligns with the company's current direction, revisit it and make changes. Having an accurate plan for where your business is headed should be integrated into every aspect of what you do. It might seem repetitive, but reflecting on your company mission is a great way to stay grounded and focused, especially during a busy season.
Get a Professional Opinion from Alron Management, Inc.
Here at Alron Management, Inc., a wholly owned subsidiary of Alron Enterprises, Inc. we assist with forms and document preparation. Our document specialists make preparation a smooth and easy process and are here to provide feedback and help you organize your business goals. Give us a call at 321-951-7626 or email alronmgmt@aol.com. We look forward to working with you!
by Anastasia Climan – Content Creator at Half Full Marketing